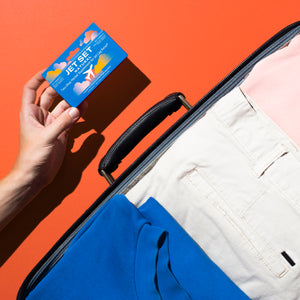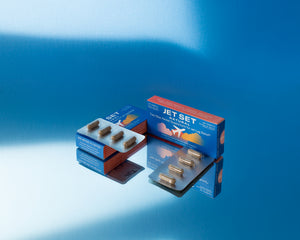 Feel Better, Fly Better™
Jet Set Natural, an herbal two-step travel remedy created by a Board-Certified Sleep Specialist.
Shop
"Frequent fliers take heart in Jet Set's two-step travel remedy: A calming valerian root and chamomile blend promotes shut-eye mid-flight, while invigorating ginseng, matcha, and guarana will let you hit the ground running."

"This innovative treatment is taken in two steps (called Jet and Set) to gently reset your circadian rhythm and feel like your very best self, no matter where in the world you land."
"Anyone constantly traveling knows jet lag is the absolute worst, and this natural supplement will help with all those symptoms."

"Jet, with valerian and chamomile, promotes relaxation during your flight; Set, with ginseng, matcha, and guarana, provides energy on arrival."

"I tried this all-natural jet lag remedy, and I'll never fly without it again."
Jet Set Natural is free of Dairy, Gluten, Dyes, and Animal Testing. Additionally, we're Vegan, Kosher and Halal.
Jet Set Natural is packaged in an FDA registered facility, regulated on a continual basis under 21 CFR part 111. Our facility is fully compliant with all dietary supplement cGMPs as set out in FDA regulations. Jet Set Natural supports initiatives such as Carbonfund.org to offset our traveler's carbon footprint from jet travel.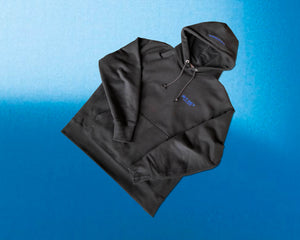 Flight Hoodie
Jet Set Natural's Flight Hoodie, produced by Champion in limited quantities. Feel Better, Fly Better™ embroidered on hood, Jet Set Natural embroidered on chest.
Shop